Dedicated to BLACK aka Colin Vearncombe
On November 18th 2015 Colin gave our children one of the most wonderful moments in their life. For the first time he was interviewed by children, and gave them a deep insight into his private life, his inner thoughts and his sources of creativity. 
A few weeks later the worst case scenario happend and Colin passed away on January 26 th 2016 after a terrible car accident. We don't know what to say. We are still shocked, and deeply saddened by what happened. We can't really believe that he is not longer with us anymore.
But we felt honored that we had the opportunity to meet him personally, and that he gave our children this very interesting interview. It never occured to us that it would be his last.
So it was very hard for me to cut this interview, because for the first time I had to cut a film for someone who is no longer with us. It took a lot of strength, overcoming and tears to put this film together, because it was so hard seeing Colin always alive, sitting in front of me, talking about his life, favourites, skills and abilities, thoughts and feelings. 
At this point I would like to thank manager Kerry Harvey-Piper for sending me the latest life-cuts of Colins last concerts. So this interview will include exerpts of the new songs "Beautiful" – "Who you are" and "Sleep together" , that we shoot at the soundcheck in Mainz, as well as the songs "Stone Soup" and "Who you are" filmed in spring 2015 and the very last live-shots "Sunflower" from November 24th, and "Charlemange" and "Everythings coming up roses" from December 4th. 
So this film is our hommage for a wonderful man and musician, who honored and supported our work.
We will never forget him.
In love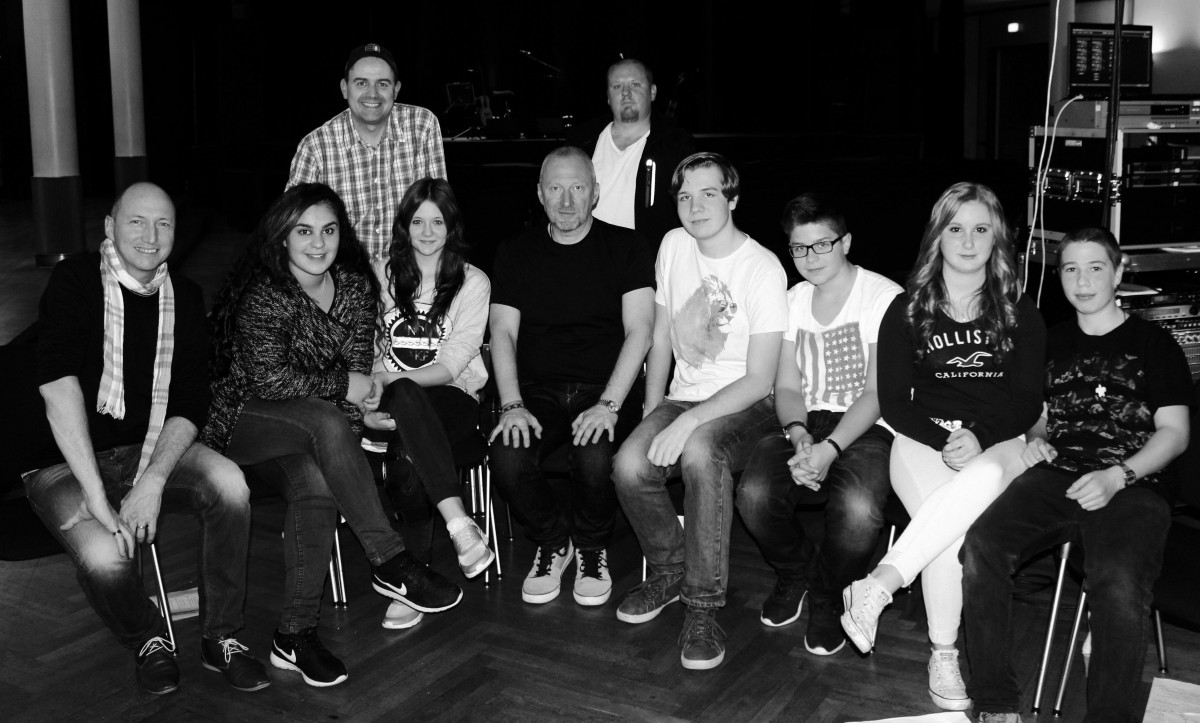 Alexander Höfer,
Manager of ANIMUS KLUB e.V.
and the children and responsibles of the ETS Bammental.
Gülcan Akseven, Michelle Kurz, Sarah Wacker, Domenick Bell, Jannik Jansen, Elijah Paul, Johannes Solf and Frank Bell.